Folsom Physical Therapy Seminars
FPT has been providing clinically relevant continued education for clinicians, by clinicians, since 1981. Our program is the longest running postgraduate orthopedic PT continuing education program in the country, and we have instructed thousands of therapists over the past four decades. We designed our program to help clinicians establish early clinical proficiency and hasten their progression towards expertise in outpatient orthopedic PT. We invite all physical therapists to join us in our efforts to keep the art of our profession alive.
Our Program
At Folsom Physical Therapy, experienced, practicing physical therapists conduct our continuing education courses. Our courses are designed to enhance clinicians' confidence in their ability to effectively manage the wide variety of presentations they will encounter in outpatient orthopedic physical therapy practice. With strict focus on the reasoning and practice skills necessary to establish early clinical proficiency and progression towards expertise, our system facilitates a sense of competence, enjoyment and professional fulfillment so lacking in today's clinicians.
Folsom Physical Therapy is on the cutting edge of clinical education and practice. By blending decades of mentorship under the pioneers of modern clinical practice with our in depth understanding of multiple practice models, we have created a new, fully integrated, patient care system easily implemented within the constraints of the current medical system.
Our Goals
 The primary goal of our education system is to preserve the art of clinical practice for current and future generations of therapists who seek to serve their patients' needs. Our courses are also an ongoing act of gratitude to our mentors. By establishing true clinical competence early in a practitioner's career, creating time for expertise to develop, we hope to contribute to the perpetuation of clinical excellence beyond our own. We have designed our seminars to improve clinicians' confidence in their ability to make a true impact in the quality of their patients' lives and facilitate a lifelong sense of professional fulfillment in those committed to the care of others.  We strive to share our love of clinical practice with others and in turn preserve the art of our profession.
Background and History
  Folsom Physical Therapy Seminars is the current evolution of the physical therapy continuing education program Michael Moore, PT started in 1981.  Michael's post-graduate PT education is notable as it consists of studying directly under orthopedic manual therapy (OMT) legends Freddy Kaltenborn and Olaf Evjenth from Norway and therapeutic exercise legend Maggie Knott, founder of the Proprioception Neuromuscular Facilitation (PNF) program at Kaiser Hospital in Vallejo, California. 
Tim McGonigle, PT joined Michael as a partner in Folsom Physical Therapy's clinical practice and education program in 1984.  Tim completed the Folsom Physical Therapy (FPT) Long Term Course instructed by Michael Moore in 1982 and his OMT residency through the program at Kaiser Hayward OMT Residency Program (now known as Kaiser NorCal Orthopedic Physical Therapy Fellowship Program) in 1983.  During his residency, Tim studied directly under other first generation OMT instructors in the USA, including Dennis Morgan and Eileen Vollowitz, who studied directly under Kaltenborn, Evjenth and Knott; and Barbara Stevens, Peter Edgelow and Linda Van Housen, who studied directly under Geoff Maitland in Australia.  
Through combining these three revolutionary clinical models– the Kaltenborn-Evjenth Concept from Norway, the Maitland System from Australia and PNF from Kaiser, Vallejo– Michael and Tim created a unique PT education system that has enhanced the professional experience of a multitude of therapists over the past four decades.  
Today, the Folsom Physical Therapy Seminars program is the culmination of decades of full-time clinical practice, study under experienced mentors, and collaboration with colleagues during our pursuit of clinical expertise. The program has national and international recognition through Michael's position as a founding member of the American Academy Of Orthopedic Manual Physical Therapists (AAOMPT) and Tim's connection the internationally renowned Kaltenborn-Evjenth Orthopedic Manual Therapy (KEOMT) organization's Board of Directors, where he served from 2014-2021.  Tim, Michael and several members of the FPT Seminars staff are accredited international or national KEOMT instructors and OMT examiners.
While holding steadfast to solid clinical practice principles and skills, our program continues to evolve by incorporating emerging knowledge and adjusting to the ever-changing medical-economic environment. Utilizing a Systems Thinking approach, we have developed a practical model that focuses on pertinent clinical skills, streamlines the evaluation process and facilitates earlier productive intervention in the care of musculoskeletal patients. In this way, our program accelerates the development of clinical proficiency and growth towards expertise. This, in turn, results in improved outcomes, connection with clients and a sense of confidence and professional fulfillment in clinicians.
Our Current Clinical Education Model
 We have based our education and practice model on reframing the fundamental view of pathology. Rather than viewing pathology as isolated conditions, we recognize the functional interplay between identifiable types of presentations. Doing so facilitates a practical understanding of the components and totality of clinical presentations, leading to more productive, individualized and fully integrated interventions.
 At the foundation of our education method there are three realizations. The first is that living creatures consist of a series of interconnected feedback loops, and that pathological conditions are therefore multifaceted in their cause and effect. All pathological conditions are individualized and constantly evolving. The second is that regardless of diagnosis or body region involved, all pathologic conditions encountered in a physical therapy orthopedic outpatient practice either arise from, or lead to, the development of the following fundamental factors:
 Altered fluid volume, quality and/or exchange

 Altered muscle tone

 Altered mechanical properties of tissues

 Altered distribution of mechanical forces

 Altered neuromotor function

 Altered mental, emotional, physiologic and neurologic processes
The third is that in the clinical setting, these fundamental factors are the treatable aspects of a patient's presentation. Regardless of pathology, diagnosis or body region involved, effective intervention simply consists of coaxing deviant findings toward health. 
With the realization that all pathologic presentations encountered in a physical therapy outpatient clinic are the result of deviations from optimal health in these underlying interconnected sources, we can focus on establishing understanding and skills in this context. Doing so narrows the scope of study and practice towards meaningful clinical insights and skills, as it creates a finite number of presentations to identify and effective interventions to learn.   
 Once therapists establish essential clinical understanding and foundational skills, incorporation of all other clinical knowledge and tissue or system specific practice models becomes far more productive, as their contribution can be appreciated in a fully integrated context and the skills required to implement them will already exist.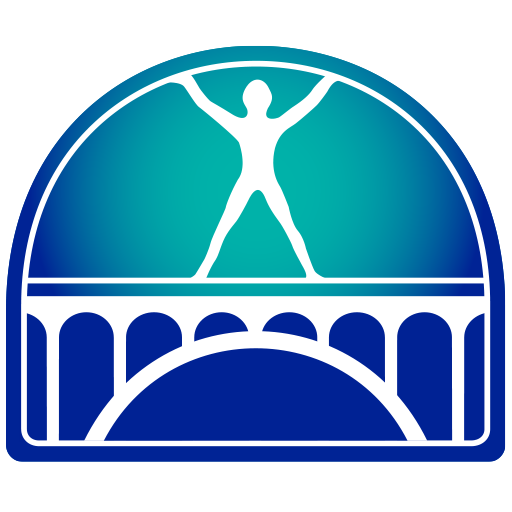 Folsom Physical Therapy Seminars
Orthopedic Physical Therapy Continuing Education for Clinicians, by Clinicians, Since 1981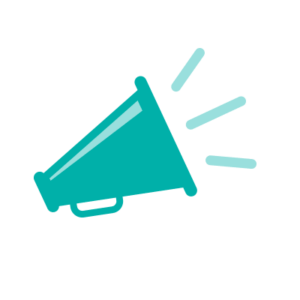 Folsom Physical Therapy has been my family's go to center for aches and pains for nearly 25 years. I've lived all over the world and have seen physical therapists from Paris to San Francisco, and I've yet to find a staff as stellar as Folsom PT. SERIOUSLY, I now actually make trips home to go to PT when I have a problem.
They've helped me get back to my sports – surfing, soccer, yoga, cycling -when several other PT's couldn't figure out a good plan. Their training classes are AWESOME ! These classes are great for all levels of fitness and I join whenever I am home for a visit. I even noticed a difference in a few weeks in my level of fitness and ability. When I get back to the waves after having a week of Folsom PT training, my surf game is so on that my friends ask what I've been doing for non wave training because they want to try.
Obviously, I can't recommend Folsom PT enough! If you live in the area – this is the best place in town to stay fit and healthy.
Beth P.
Folsom, CA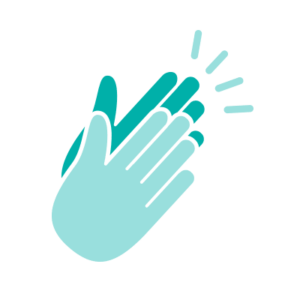 I have been a patient myself on and off for over 20 years, and have been seen by Tim (one of the owners) as well as by Angie for a variety of ailments. I've had improvement always, and if a certain test or doctor has been recommended, I always know it's exactly what I need. I've also participated in their "back classes", which are held several days and times throughout the week. What a great way to keep up with training & exercise in order to prevent further injury or a recurrence of the old problem. These classes are led by physical therapists, who can correct an inaccurate position as well as inspire me to push harder. Back Class is offered at a variety of levels, and of course modifications are given for patients with specific injuries that might preclude a particular exercise. Want a toned core? This is the place to get one!
I would trust any of the P.T.'s at Folsom Physical Therapy. The owners, Michael and Tim, demand excellence in their therapists, and work with newer therapists to tutor them in techniques to ensure this excellence. Folsom Physical Therapy is an inspirational place to be and a fantastic clinic if physical therapy is indicated.
Gail S.
Rescue, CA via Yelp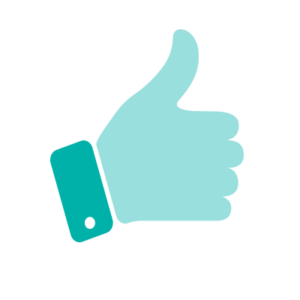 My wife and I have worked out for many years at different gyms or with personal trainers thinking we were getting the most out of our workouts. Then we heard about a class taught at Folsom Physical Therapy where all of the classes were taught by professional therapists. At FPT the instructors make sure you are in the right position so you get the maximum efficiency out of your workout.
Recently I have had full replacements on both shoulders. Both surgeries went extremely well with little or no pain and my recovery is way ahead of a normal schedule for range of motion. I attribute this success to not only a great doctor, which FPT recommended, but also the full body workouts I have been participating in.
The entire staff at FPT is very professional and will give you their undivided attention whether you are participating in a class, an individual treatment or if you need help from the front desk.
We look forward to working out with the great people and staff and have made many friendships.
Steve N.
Folsom, CA
Please indicate your availability and preferred therapist, if any, and someone from our appointment desk will get back to you. If you would like to call to book your appointment, our number is (916) 355-8500.
Our Professional Affiliations