Post-Surgical Care Program
At Folsom Physical Therapy, we have an in depth understanding of the integration of health and healing. Our therapists guide recovery after a surgical procedure with the goal of restoring comfort, mobility and muscle function, and helping you return safely to pre-surgery activities.
How do our physical therapists help with post-surgical care?
Your physical therapist will minimize your discomfort and assist the early healing process through protective positioning, use of assistive devices, gentle massage, and guidance in pacing activity. Your therapist will also ensure stresses from the exercises do not exceed the strength of healing tissues during the rehabilitation process.
The sooner your therapist begins your post-surgical care, the easier it will be to influence the early stages of healing and minimize your discomfort. However, if you have missed out on early care, we can meet you where you are in your recovery and help you through the remainder of the healing process. Your therapist will guide your return to your former activity level through a personalized training program and manual treatment techniques.
Folsom Physical Therapy's Post-Surgical Care Program can address:
Spinal fusions, discectomies, decompression and laminectomy, stenosis, scoliosis, and spinal stimulator surgeries

Shoulder Rotator Cuff, impingement, fracture, instability, labral, replacement surgeries

Pelvic fracture surgeries

Hip replacement, labral, and impingement surgeries

Knee arthroscopic meniscus and debridement, lateral release/patellar alignment, replacement surgeries

Ankle fracture and instability, impingement and replacement surgeries
Foot/toe alignment, plantar fascia, tarsal tunnel, replacement surgeries

Elbow/forearm fracture, tendinitis, debridement and replacement surgeries

Wrist/hand fracture, tendon repair, alignment and replacement surgeries

Fracture repair of long bones and vertebra

TMJ surgeries

Tendon and muscle repair

Abdominal, pelvic floor and mastectomy/prostatectomy/cancer surgeries

Recovery from general surgery
Patient positioning and pacing activity with self-care advice 

Use of therapeutic modalities 

Gentle massage

Initiation and progression of a specific and general exercise program

Guided progression back to former levels of activity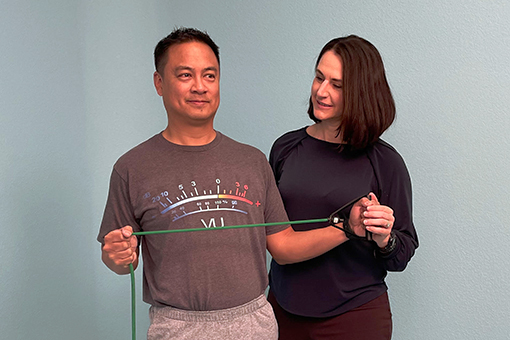 For your first visit, please arrive 15 to 30 minutes early to complete the new patient paperwork. You may also download the intake paperwork and fill it out before you arrive. Please bring the filled-out forms with you to your appointment or email them to frontdesk@folsomphysicaltherapy.com.
Please complete the following form:
Payment and Insurance Information
The level of service provided at Folsom Physical Therapy (FPT) cannot be delivered within the constraints of the insurance industry. While we are in-network providers for Medicare, FPT is currently out-of-network with all other insurance carriers.
Self pay clients pay at the time of service and FPT then provides them a superbill to submit to their HSA plan or insurance carrier for reimbursement. Some insurance carriers may require a doctor's referral to qualify for reimbursement.
Our self pay rates are as follows:
Initial evaluation: $195
Initial evaluation with Michael Moore: $225
Standard follow-up: $125
Extended follow-up: $190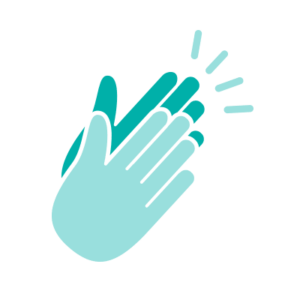 Entering the reception area for the first time was a clue to the treatment and service I would receive at FPT. The greeting was warm and accommodating, and after the first visit, those at the front desk knew who I was and greeted me warmly. And then I was introduced to Kristen, my therapist, who first got to know a little about me and my injury, and then went to work on exercises to help increase my range of motion and strengthen the repaired tissues following surgery. With each visit, Kristen's first concern was to see how I was doing and then to begin working on the area where I needed therapy. I am grateful to say that after only three months, my shoulder is almost completely healed and back to normal. I want to thank Kristen and the entire office staff for their efficiency and care during this time of healing.
Jim P.
Folsom, CA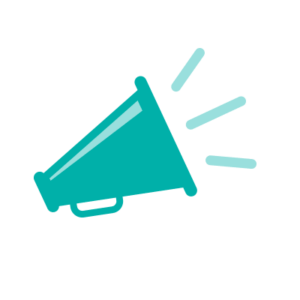 My experience at Folsom PT has been extraordinary.  Everyone I have interacted with has been very professional and clearly concerned for my well being. After recovering from hip replacement surgery I was experiencing  sciatica and constant lower back pain and no solutions offered by my primary care physician or the physical therapy clinic associated with his office were effective. Fortunately the surgeon's  office followed up after several months and highly recommended Tim McGonigle and Folsom Physical Therapy. After working with Tim I was able to get back on the golf course several times a week and to resume frequent long walks on the great trails in our county.
Jay K.
Auburn, CA
Please indicate your availability and preferred therapist, if any, and someone from our appointment desk will get back to you. If you would like to call to book your appointment, our number is (916) 355-8500.
Our Professional Affiliations