The pelvic floor is a group of muscles that supports our organs and assists with urinary, bowel, and sexual function. People of any age or gender may need physical therapy to treat incontinence, difficulty with urination or bowel movements, constipation, prolapse, chronic pelvic pain, or painful intercourse.
How do our physical therapists help with pelvic health issues?
A pelvic floor physical therapist is trained to assess how the muscles in the pelvic floor are functioning to determine if they are weak, holding too much tension, painful, have scar tissue, or are not quite coordinated with the rest of the body.
Together, you and your therapist will decide on a treatment program with the goal of resuming as close as possible to normal function.
Folsom Physical Therapy's Pelvic Health Program can address:
Bladder or bowel incontinence

Pain

Cancer treatment side effects (prostate, bladder, uterine, etc)

Nerve disorders (multiple sclerosis, spinal cord, diabetes, etc.)

Childhood incontinence or bedwetting
Prolapse symptoms (bladder, urethra, rectum, uterus)

Post-surgical care to abdominal and pelvic areas

Pregnancy pre- and post-delivery (pain, diastasis recti abdominis, incontinence, etc.)

Hip, spine, and postural/gait assessment

Bladder pain syndrome/interstitial cystitis
Education: pathology and diagnosis, findings in physical therapy, how to manage going

forward.

Exercises and stretches: how to contract and relax the pelvic floor in relation to other muscles, breathing techniques, improving blood flow, and flexibility as is appropriate based on findings in evaluation.
Manual therapy: palpation with 1 finger into the vaginal canal in adult women or the rectal

canal in adult men may be needed to fully assess the pelvic floor and perform any treatments

directly to the muscles. This can be postponed if you are not comfortable.

Biofeedback: this helps you "see" the pelvic muscles in action. The therapist places electrode stickers just outside the rectal opening and connects them to a computer that displays the reaction of the pelvic muscles when they contract and relax.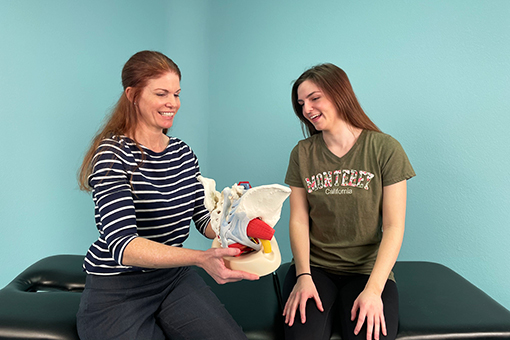 For your first visit, please arrive 15 to 30 minutes early to complete the new patient paperwork. You may also download the intake paperwork and fill it out before you arrive. Please bring the filled-out forms with you to your appointment or email them to frontdesk@folsomphysicaltherapy.com.
Please complete the necessary forms:
Payment and Insurance Information
The level of service provided at Folsom Physical Therapy (FPT) cannot be delivered within the constraints of the insurance industry. While we are in-network providers for Medicare, FPT is out-of-network with all other insurance carriers.
Self pay clients pay at the time of service and FPT then provides them a superbill to submit to their HSA plan or insurance carrier for reimbursement. Some insurance carriers may require a doctor's referral to qualify for reimbursement.
Our self pay rates are as follows:
Initial evaluation: $195
Standard follow-up: $125
Extended follow-up: $190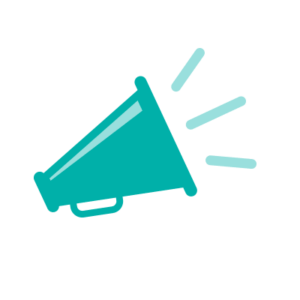 At my first appointment I was understandably nervous, not knowing what was going to happen. The Pelvic Floor Therapy Rooms are in the back, so it's nice and quiet and you have your privacy. At that first appointment there was lots of talking, so that the therapist could get to know me, my history, my symptoms, etc., and I could get to know the therapist, and what to expect from my first treatment session. The women who do the Pelvic Floor Therapy at FPT are awesome, I have had the experience to be able to work with three of them. I started my treatments with Rachael, who has since moved on, Kristen took over my therapy when Rachael left, and I saw another woman when someone was on vacation. They have all been very gentle and kind, and I feel like they know my body better than I do. Just by asking me how I feel, they know exactly were the tense muscles are, and they can tell when they start relaxing. They also know when I'm tense, even if I don't, and they taught me breathing exercises to help during my therapy sessions. These breathing exercises have crossed over into my everyday life. My pain is worse when I'm stressed, so I use the breathing exercises to relax, and that helps the pain go away. Before FPT, being intimate with my husband was extremely painful, to the point of being impossible, but with the therapy, my home care, and the breathing exercises, being intimate has become much less painful. I still have Pelvic Floor Dysfunction, I don't know when I'll be able to say I no longer have it, but FPT has taught me how to live with it, without being on pain killers and living in that pain killer fog. I can honestly say that Folsom Physical Therapy has given me my life back.
Marcy D.
Antelope, CA
Please indicate your availability and preferred therapist, if any, and someone from our appointment desk will get back to you. If you would like to call to book your appointment, our number is (916) 355-8500.
Our Professional Affiliations