Folsom Physical Therapy and Training Center
About Us
Folsom Physical Therapy and Training Center (FPT) has been serving the Folsom area since 1983. Over the years, we have cultivated a level of care and expertise that cannot be found elsewhere and developed a true sense of community for those looking to optimize their health and quality of life. We provide easy access to excellent care at a transparent cost, and strive to foster positive changes in our patients' lives. Besides ensuring the wellbeing of our own patients, we have elevated the level of care physical therapists provide across the country through our continuing education program, which has been recognized both nationally and internationally due to our mastery of physical therapy.
History
Quietly located on the outskirts of Folsom's Historic District, Folsom Physical Therapy (FPT) has been providing exceptional care to our clients and impacting the quality of care physical therapists provide through our continuing education program since the 1980s.
Michael Moore, PT, founded Folsom Physical Therapy (FPT) in his hometown on November 3, 1983. He was joined three months later by Tim McGonigle, PT. The two partners were among the first in the United States to have completed true Orthopedic Manual Physical Therapy (OMPT) residency programs. In 1977, Michael traveled to Norway for his residency under two world-renown therapists, Freddy Kaltenborn and Olaf Evjenth. After a year's study under Michael, Tim completed his formal residency in 1983 at Kaiser Hospital in Hayward under two Kaltenborn-Evjenth residency trained therapists, and three others who completed OMT residencies in Australia under another world-renowned physical therapist, Geoff Maitland, GDP. 
With advanced skills in the Kaltenborn-Evjenth concept, Tim's in depth exposure to the Maitland System, and Michael's expertise in therapeutic exercise through his study of Proprioceptive Neuromuscular Facilitation under Maggie Knott at Kaiser Hospital in Vallejo, the stage was set for our small practice in Folsom, California to have a dramatic impact on the future of physical therapy practice in the United States. 
Indeed, our potential has been realized. FPT has elevated the quality of care provided across the country through our postgraduate orthopedic PT continuing education program. Started in 1981, FPT hosts the longest running program of its kind in the country. Thousands of therapists have taken continuing education courses from Michael and Tim over the past four decades. In 1991, we hosted an international conference, sharing our expertise with Manual Therapists from eleven countries. 
As we built a practice dedicated to exceptional patient care and strove to share our expertise with other therapists through our education program, we were also able to foster a community of people who support each other in their wellness goals. Since the mid 1980s, we have hosted group exercise classes, potluck events, and community education programs, expanding our dedication to health and wellness beyond our excellence in physical therapy. 
Tim, Michael, and the rest of the FPT staff continue to provide exceptional, personalized care to their clients throughout Northern and Central California. The staff has expanded the areas of physical therapy expertise offered at the clinic. Kristen Branham, MPT specializes in all gender, all age pelvic health and Brigit Lim, MPT specializes in vestibular and fall prevention. The combined expertise at FPT facilitates our ability to provide exceptional, fully integrated care to those seeking to enhance their quality of life, tolerance for activity and physical performance throughout the entire spectrum of health and wellness.
National Renown
Folsom Physical Therapy (FPT) has been recognized as a leader in the national physical therapy community since the 1980s. A renaissance in physical therapy rehabilitation services was occurring around the world in the 1970s. Michael Moore, PT and Tim McGonigle, PT were among the first to take advantage of these new educational opportunities.
Between 1986 and 1991, FPT was catapulted into the national spotlight as the orthopedic rehabilitation specialists when Michael Moore presented at several medical symposiums hosted by 49er's quarterback Joe Montana's spinal surgeon, Art White, MD. As many as 1,500 medical professionals attended these "Challenge of the Lumbar Spine" symposiums. This exposure drew therapists and patients from around the country to the practice for continuing education and treatment.
 Recognized as an elite national leader in the field, Michael was one of eight founding members of the American Academy of Orthopedic Manual Therapists (AAOMPT) in 1991. The formation of this credentialing body uniting the eight OMT residency programs in the country allowed the United States to become a full member of the International Federation of Manual Therapists. The AAOMPT later became the first of only seven physical therapy specialization organizations sanctioned by the American Physical Therapy Association (APTA). Both Michael and Tim have presented at national conferences hosted by the AAOMPT, the APTA, and University of California, Davis.
 Michael's contribution to the physical therapy profession has been recognized by his alma mater, University of California at San Francisco, through the 150 Distinguished Alumni Award for the campus' 150th anniversary, the AAOMPT with the Kaltenborn 'Teach I Must' Award for excellence in teaching, and the APTA with the Kendall and Kendall award for the development of the physical therapy profession. Tim McGonigle's expertise has been recognized by his alma mater, California State University, Fresno, as the Top Alumni from the School of Health and Human Services in 2018 and through his international recognition as a Kaltenborn-Evjenth Orthopedic Manual Therapy (KEOMT) Board member, international instructor and as a key member of their instructor examination committee.
 However, the most rewarding recognition for both Tim and Michael comes from the many physical therapists they have taught throughout the years. Since the 1980s, Michael, Tim, and the FPT team have taught thousands of physical therapists from across the country, elevating the profession on a national scale. FPT's education program is now the longest running postgraduate orthopedic PT continuing education program of its kind in the United States. 
Michael, Tim, Brigit Lim, MPT, Angie Blaikie, MPT, and Kristen Branham, MPT, are recognized for their extraordinary mastery of the rehabilitation process and have been granted Clinical Instructor status with the University of California's School of Medicine. Tim and Michael have served as Clinical Instructors for UCD's Fellowship Program in the Division of Pain Medicine, under the Department of Anesthesiology since 2001.
 All of the therapists working at Folsom Physical Therapy have undergone extensive training from Michael and Tim, and are also recognized for their expertise in the field.
International Recognition
Through our affiliation with the Kaltenborn-Evjenth Orthopedic Manual Therapy (KEOMT) organization, Folsom Physical Therapy (FPT) is well known in the international physical therapy community.
 In the 1970s, Norway and Australia became epicenters for an advanced level of orthopedic physical therapy evaluation and treatment, known as Orthopedic Manual Therapy (OMT). In 1977, Michael Moore, PT traveled to Norway to participate in an OMT residency program conducted by two world famous innovators in the emerging field, Freddy Kaltenborn and Olaf Evjenth. 
 After returning to his hometown of Folsom, Michael started the FPT Advanced Orthopedic Physical Therapy Continuing Education Program in December of 1981. This program was an opportunity for Michael to share his knowledge with therapists throughout Northern California. Over the years, many physical therapists have relocated to the Sacramento area to participate in the course. Through Michael's connection to KEOMT, Kaltenborn or Evjenth conducted yearly advanced physical therapy education at Folsom Physical Therapy for nearly three decades. During this three-decade period, a strong bond developed between Tim McGonigle, PT and the Norwegian mentors. 
As they announced their retirements in 2014, Kaltenborn and Evjenth selected Tim to serve on the Board of Directors of Kaltenborn-Evjenth OMT (KEOMT), their international Manual Therapy organization. He continued to serve on the board until August of 2021. Tim, Michael, and Brigit Lim, MPT are recognized instructors in the Kaltenborn-Evjenth Concept and Tim is a member of their international instructor examination committee. 
Tim has lectured at international KEOMT conferences in Spain, Poland, and the United States. Michael has lectured at the international KEOMT conference in Detroit. An international conference was held at Folsom Physical Therapy in 1991, which was attended by KEOMT manual therapists from eleven countries.
Cost Transparency
 The level of service provided at Folsom Physical Therapy (FPT) cannot be delivered within the constraints of the insurance industry. While we are in-network providers for Medicare clients, FPT is out-of-network with all other insurance carriers. 
 The medical industry has created confusing billing policies that often result in feelings of shock, dismay and anger when the patient receives the final responsibility months after their treatment. In an effort to create full transparency in our business practices, we have adopted the model many high quality health and dental practices utilize for our non-Medicare clients. This self-pay model allows us to provide clients with the care they seek while freeing them from unforeseen costs. Clients pay at the time of service and we later provide them a superbill to submit to their HSA plan or insurance carrier for reimbursement. A non-Medicare client may receive reimbursement from their insurance carrier, supplementing the cost of care.
This model results in a lower cost for services than if we billed for out-of-network benefits for our commercial insurance clients. It allows us to offer a substantial self-pay discount that is often further offset through reimbursement from the client's insurance carrier.
Our supplemented self-pay model allows us to set consistent and fair pricing for our services. Our office staff can state with certainty what a client's final bill will be prior to the service being rendered. No games, surprises or hidden costs.  
Our self-pay prices are as follows: 
Initial evaluation: $195

Initial evaluation with Michael Moore: $225

Standard follow-up appointment: $125

Extended follow-up appointment: $190
See our Good Faith Estimate here.
These prices do not apply to our Medicare clients for our physical therapy services. Our Medicare clients can access our services through our wellness program at the above-mentioned rate if they choose. However, Medicare clients accessing us directly will not be able to submit a superbill to Medicare requesting reimbursement. 
For more information about our self-pay rates and business model, please click here.
Easy and Direct Access
At Folsom Physical Therapy, we are removing the barriers between patients and the optimal care they seek.  By reducing our ties with the insurance industry and facilitating a more direct relationship with our clients, our entire focus can be directed towards meeting our clients' needs.
Since 2014, Californians have had the right to directly access physical therapy services. This change allows people to access our care without a doctor's referral. Our transition to a supplemented self-pay practice allows clients to bypass all barriers between themselves and our care. While many commercial health insurance carriers do not require a doctor's prescription to cover the cost of therapy, Medicare and some commercial insurance carriers still do. A simple call to your carrier will clarify your specific situation.
With our business model, non-Medicare clients can simply call, set up an appointment and come in for treatment. Clients pay a reduced rate for our services and we provide them a superbill to submit to their HSA or insurance carrier for possible reimbursement. If their insurance carrier requires a doctor's prescription to cover therapy services, it is advisable that the client acquires a referral prior to their first therapy appointment. 
 All Medicare patients must first get a doctor's referral to access our physical therapy services. Medicare clients can directly access some of our services, bypassing the medical system, through our wellness program if they choose. However, Medicare clients accessing us directly will not be able to submit a superbill to Medicare requesting reimbursement. 
Unsurpassed Patient Care
It is not only our superior clinical expertise, but our true commitment to fulfilling each client's needs that sets Folsom Physical Therapy (FPT) apart from all other physical therapy practices. Since our opening on November 3, 1983, there has always been an expectation of unsurpassed quality of care. Due to the expectation to perform at the highest level, our practice has been a magnet for only the most motivated and skilled physical therapists throughout its history. At FPT, patients are never treated by aides and are always scheduled with one of our lisenced physical therapists.
The continuous professional exchange between staff members has fostered an environment of constant professional growth and facilitated the understanding that the pursuit of true expertise will always remain an unfinished lifetime's work.
Many highly trained therapists have joined the FPT staff over the decades, each adding to the foundation established by Michael Moore, PT and Tim McGonigle, PT from their advanced residency training. The wide array of specialties offered throughout our history has not only benefited our patients, but also allowed our staff members to learn from one another and inspire their own approach to each patient. 
Our specialty services currently include athletic and musculoskeletal rehabilitation, pelvic floor health for all genders and ages, vestibular and fall prevention, pre and post prostatectomy care, chronic pain management, temporomandibular and head/facial pain, and sport specific injury prevention and rehabilitation. A diverse array of specialties has led to the development of the fully integrated patient care and wellness model that is unique to Folsom Physical Therapy. Due to the high level of commitment our therapists bring to each treatment session and the social support provided by the Folsom Physical Therapy gym community, the patient care and wellness experience at FPT is truly unsurpassed. 
Community
 Folsom Physical Therapy (FPT) is far more than an exceptional physical therapy practice. It has evolved into a true community center for people seeking to optimize their health, fitness, quality of life, and physical performance.
 Unique to FPT is a community of clients who all contribute to the positive healing atmosphere that extends beyond the walls of the clinic. An integrated approach to symptom management, improved quality of life, and optimal physical performance requires sustained health habits and training. Studies have shown that few people sustain healthy habits without a community of friends who promote consistency. Such a community has evolved at FPT. 
 The foundation of this community lies in our gym and our Group Exercise and Gym Program. Though this program began with a focus on physical training, we quickly recognized its positive influence on people's health and we have actively facilitated the growth of the community since.
 Many former patients have continued their relationship with us through their participation in our gym program, potluck events, and evening educational programs since the mid 1980s. This community of kind, enthusiastic, and supportive people has grown to a considerable size, creating a positive buzz in our gym throughout the day. Many have found lasting friendships in our group exercise sessions, while others prefer the unstructured social contacts that occur through our independent gym program. Regardless of their participation preference, all contribute to the growing momentum of our health-minded community.
 The positive momentum of the gym program fulfills us as not only healthcare providers, but also as members of the FPT community. We know the community we have fostered here has truly changed the course of people's lives, including our own.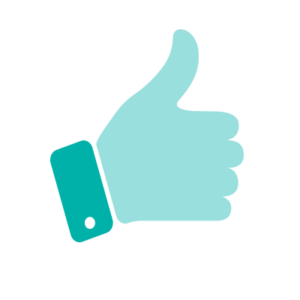 The best pt I have been to. And I have been to many. Folsom PT has a great group of therapists who are at the top of their league. It is evident on your first consultation that you will make progress like you never imagined. The office is clean and professional and they have all the tools.
Polly L.
Sacramento, CA via Yelp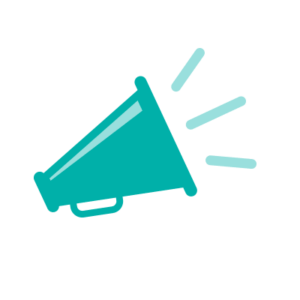 I mean this in the best way… FPT is much more than a gym… it's a wonderful family of misfit toys. Everyone has some sort of physical issue they are working through, and under the excellent supervision of the PTs we are challenged to do more that we would otherwise accomplish. I'm back on the field officiating football and baseball thanks to FPT.
Dan D.
Folsom, CA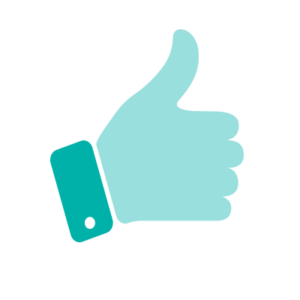 I have been going to classes at Folsom PT for 19 years. They are like family to me. After being told by a surgeon that I would never recover unless I had surgery I went to see Michael Moore. With his healing way and his strong encouragement I rehabbed my way back without a surgery. My life changed the day I walked in their door.
Ginger M.
El Dorado Hills, CA
Please indicate your availability and preferred therapist, if any, and someone from our appointment desk will get back to you. If you would like to call to book your appointment, our number is (916) 355-8500.
Our Professional Affiliations