Balance and Vestibular Rehabilitation Program
Balance and vestibular problems are common, yet few are aware that effective treatment is available. Folsom Physical Therapy has developed Vestibular and Balance Rehabilitation to help people with balance disorders return to comfortable, safe and enhanced activity and lifestyle.
How do our physical therapists help with vestibular and balance issues?
A physical therapist specialized in treating balance disorders first evaluates you to determine the nature of your dysfunction. In the case of balance problems, the involved systems could be of an orthopedic, cardiovascular, metabolic, or central or peripheral neurological nature.
Based on the evaluation, a rehabilitation program is designed to address your balance, dizziness, overall fitness level, education on management of symptoms and activity pacing to help build confidence and restore functional mobility.
Folsom Physical Therapy's Balance and Vestibular Rehabilitation Program can address:
Benign Paroxysmal Positional Vertigo
Loss of balance from aging or injury
Fall prevention
Post-stroke loss of balance
Cervicogenic dizziness
Space and motion discomfort
Post-concussive dizziness
Post-surgical acoustic neuroma dizziness
Vertiginous migraine of vestibular origin
Meniere's Disease vs. vestibular neuritis
Chronic persistent vertiginous syndrome
Balance retraining
Gait training
Habituation exercises
Maneuvers for positional vertigo
Manual therapy
Strengthening and flexibility work
Safety training
Vestibulo-ocular exercises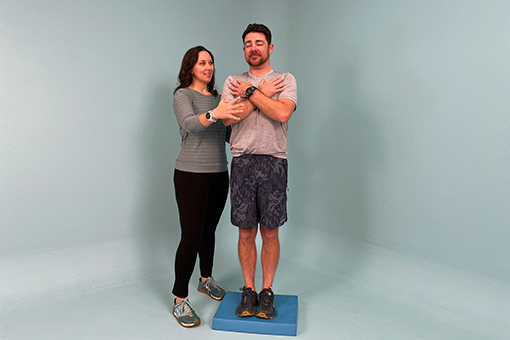 For your first visit, please arrive 15 to 30 minutes early to complete the new patient paperwork. You may also download the intake paperwork and fill it out before you arrive. Please bring the filled-out forms with you to your appointment or email them to frontdesk@folsomphysicaltherapy.com.
Please complete the following forms:
Payment and Insurance Information
The level of service provided at Folsom Physical Therapy (FPT) cannot be delivered within the constraints of the insurance industry. While we are in-network providers for Medicare, FPT is out-of-network with all other insurance carriers.
Self pay clients pay at the time of service and FPT then provides them a superbill to submit to their HSA plan or insurance carrier for reimbursement. Some insurance carriers may require a doctor's referral to qualify for reimbursement.
Our self pay rates are as follows:
Initial evaluation: $195
Standard follow-up: $125
Extended follow-up: $190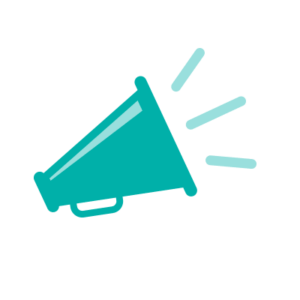 I was fortunate to be under the care of Brigit after suffering a bout of vertigo. Brigit's training and expertise got me through. I cannot express enough how being a part of the FPT community has brought me good health and a community of friends. Thanks FPT!
Ginger M.
El Dorado Hills, CA via Yelp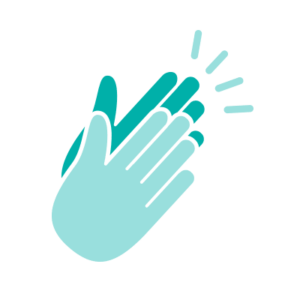 Several years ago, I developed a bad case of vertigo and Brigit's knowledge in the vestibular field was exactly what I needed. The thorough treatments and exercises she has given me have been extremely helpful with my cervicogenic dizziness.
Pam D.
Diamond Springs, CA
Please indicate your availability and preferred therapist, if any, and someone from our appointment desk will get back to you. If you would like to call to book your appointment, our number is (916) 355-8500.
Our Professional Affiliations